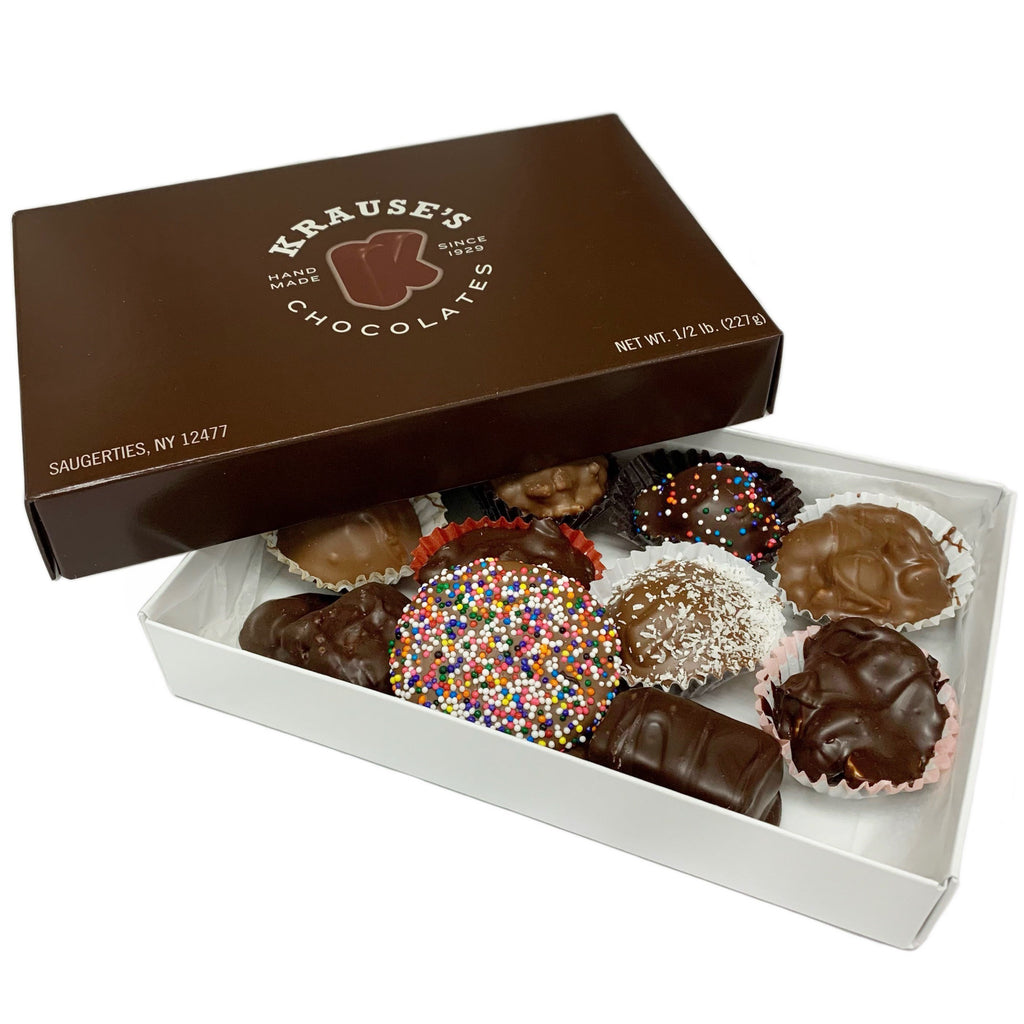 1/2 lb. box of hand-dipped chocolates. Choose your favorite Krause's chocolate flavors to make your own custom assortment!
Box holds approximately 10-12 pieces of chocolates.
**Number of chocolates may vary due to different weights/sizes of pieces. 
Pick up to 10 chocolates below.
Flavors include White Chocolate, Truffles, Peanut Butter, Nuts, Marshmallow, Creams, Crackers (Krackers), Chocolate Covered Fruits, and Other Hand Dipped Chocolates (including Buttercrunch, Cookie Dough, Crispies, Ginger, Marzipan, Nonpareils, Chocolate Mousse Nougat, Orange Jelly, Cranberry Jelly, Raspberry Jelly, Sponge and Almond Toffee).